Throwing Snow - Embers WAV
Regular price
$12.00 USD
Sale price
$12.00 USD
Unit price
per
Sale
Sold out
London-based artist and producer Ross Tones presents Embers, his sophomore long player under his Throwing Snow moniker.
'Embers', the new album from Ross Tones aka Throwing Snow, is a conceptually imaginative and musically atmospheric recording that draws stimulus from laws and patterns of the natural world. Excelling creatively from the freedom and restrictions of applying aspects of these elements, 'Embers emerges vividly from the processes employed in its creation. 
"Our complex world arises from fundamental laws. These laws constantly sculpt and shape our surroundings through repeating cycles, forever moving forward. Cycles interact with each other, endlessly morphing an interconnected landscape. Viewed over longer periods of time seemingly static objects like mountains ebb and flow like water, and yet over the same time frame countless lives appear like waves oscillating in a blink of an eye." ~ Throwing Snow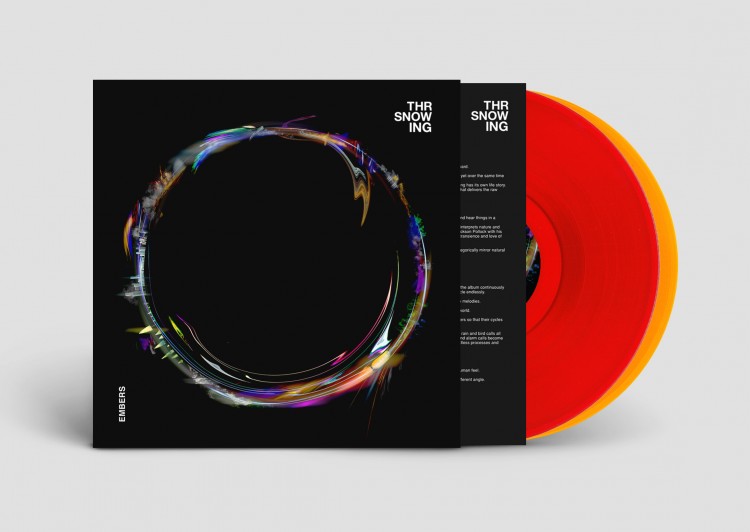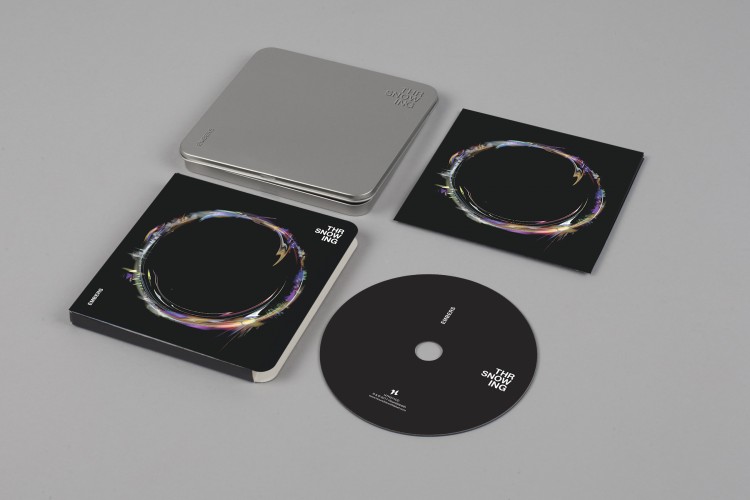 Recorded in Daddry Shield, County Durham, sounds captured in the surrounding area became part of the music. Rain is transformed into white noise; at one point a melody line is mimicked by a starling - all the result of endless processes and cycles. The techniques used in creating 'Embers' allegorically mirror these processes, reproducing the way materials are reused in the natural world. Tracks are born, live and then die only to be reborn into a new form. All the tracks have similar counterparts whether in structure, dynamics or melodies. Arpeggios self-evolve and are interconnected with randomness introduced utilising two similar pairs of synthesizers so that their cycles are ever changing and naturally evolving. 
"There is self-similarity over all scales and time frames, but nothing is exactly repeated because everything has its own life story. We are always at the mercy of entropy, that slow decline into disorder, towards death. It is the process that the delivers the raw material back to the start, allowing new lives to be born. Life comes from the embers of death."~ Throwing Snow

Roughly an hour long, the album's start and end appear the same allowing it to cycle endlessly. The vinyl edition has been created so that the listener can mix the album without breaks across two turntables. The artwork itself is an interpretive score of the music, another medium to view the world from a different angle.   
Migrating from England's northern wilderness to London and now Bristol, Tones schooling in astrophysics didn't alter his desire to be musician. Following a prolific run of well-received EPs and singles, his debut album 'Mosaic' was released by Houndstooth in 2014. He has supported Bonobo, Atoms For Peace and Jon Hopkins live, as well as completing a stint at Red Bull Music Academy and making numerous Boiler Room appearances. Not one to be content with merely making his own music, Tones is also co-owner of the Left Blank and A Future Without record labels as well as running his own imprint, Snowfall. He also records as Snow Ghosts with vocalist Augustus Ghost and releases music with his brother under the name Vellico. 

'Embers' will be released on 20th January 2017. It will also be presented as the fabricfirst subscriber CD of the month - the first time an artist album will feature in the series.

Digital products include the individual mixed tracks as well as one continuous mp3/wav of the entire album.
Share